Grounds & Facilities
Nestled on 280-acres of woodland and lakes in the Pocono mountains
Download Tour
Camp Timberledge is nestled on 280-acres of woodland and lakes in the Pocono mountains of northeastern Pennsylvania. (Download a Pictorial Tour of the Camp Timberledge grounds.)
BUILDINGS (Camp Map)
Camp Lodge: The year-round retreat center includes a 2,000 square-foot all-purpose area and balcony, with meeting and worship facilities for 100 guests and a dining area for 48 guests.   The Camp Lodge provides housing for 22 guests, including  three rooms, each with one queen bed; two rooms, each with two queen beds; one room with two twin beds;  and a two-bedroom apartment with one bedroom with two queen beds and a second with one. In addition, youth groups enjoy the overflow sleeping space in the all purpose area. The Camp Lodge includes lounges, a warming kitchen, five restrooms with showers and a large deck.
Cabins: Three  new cabins (two sleep 14 and one 16) are located near the restroom building and dining hall.
Tents: Four 16-foot square tents mounted on wooden platforms, sleep eight. Tents are located near the cabins and restroom (bath house) building.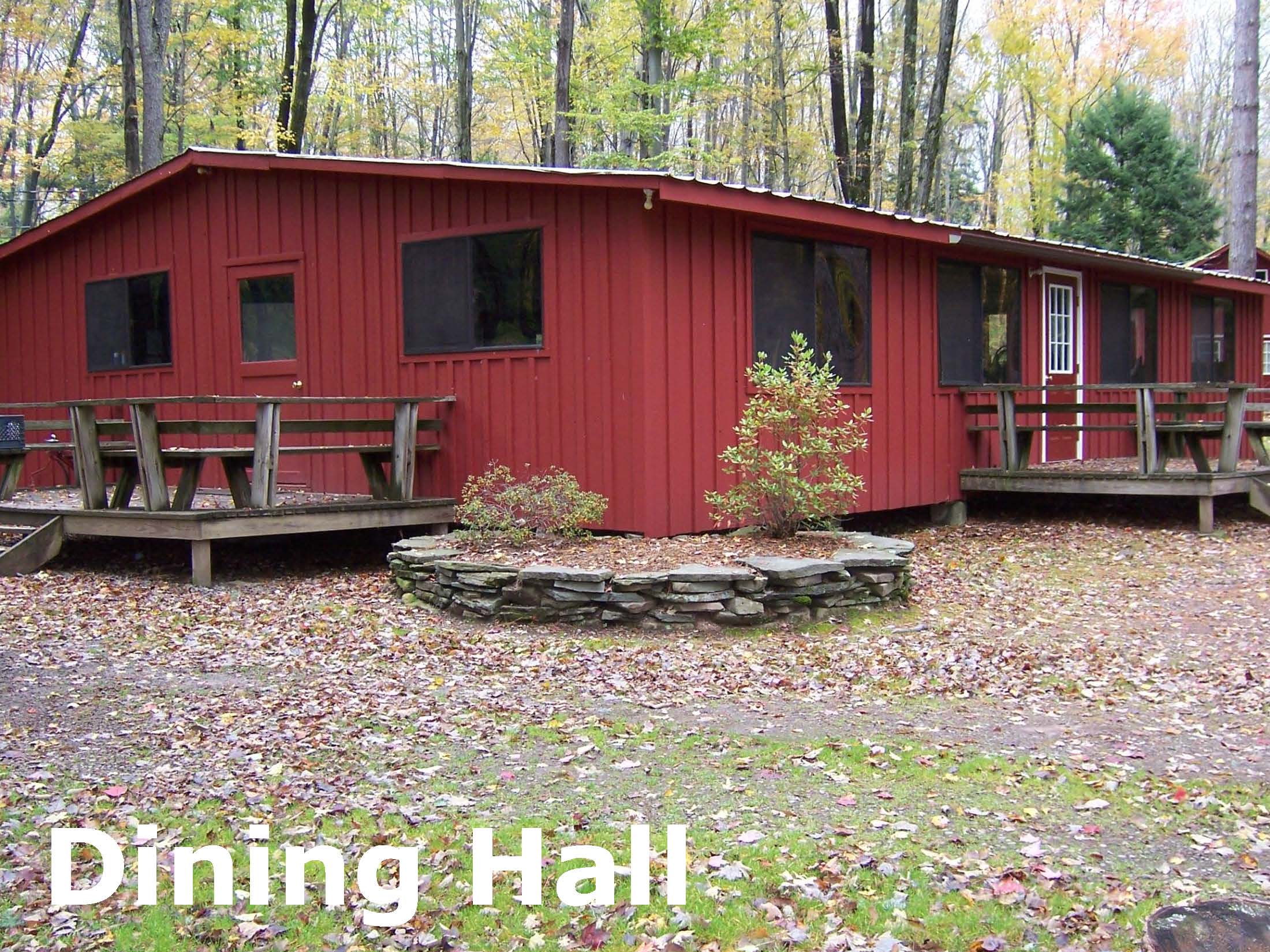 The Dining Hall includes a commercial kitchen and a dining area that seats 75.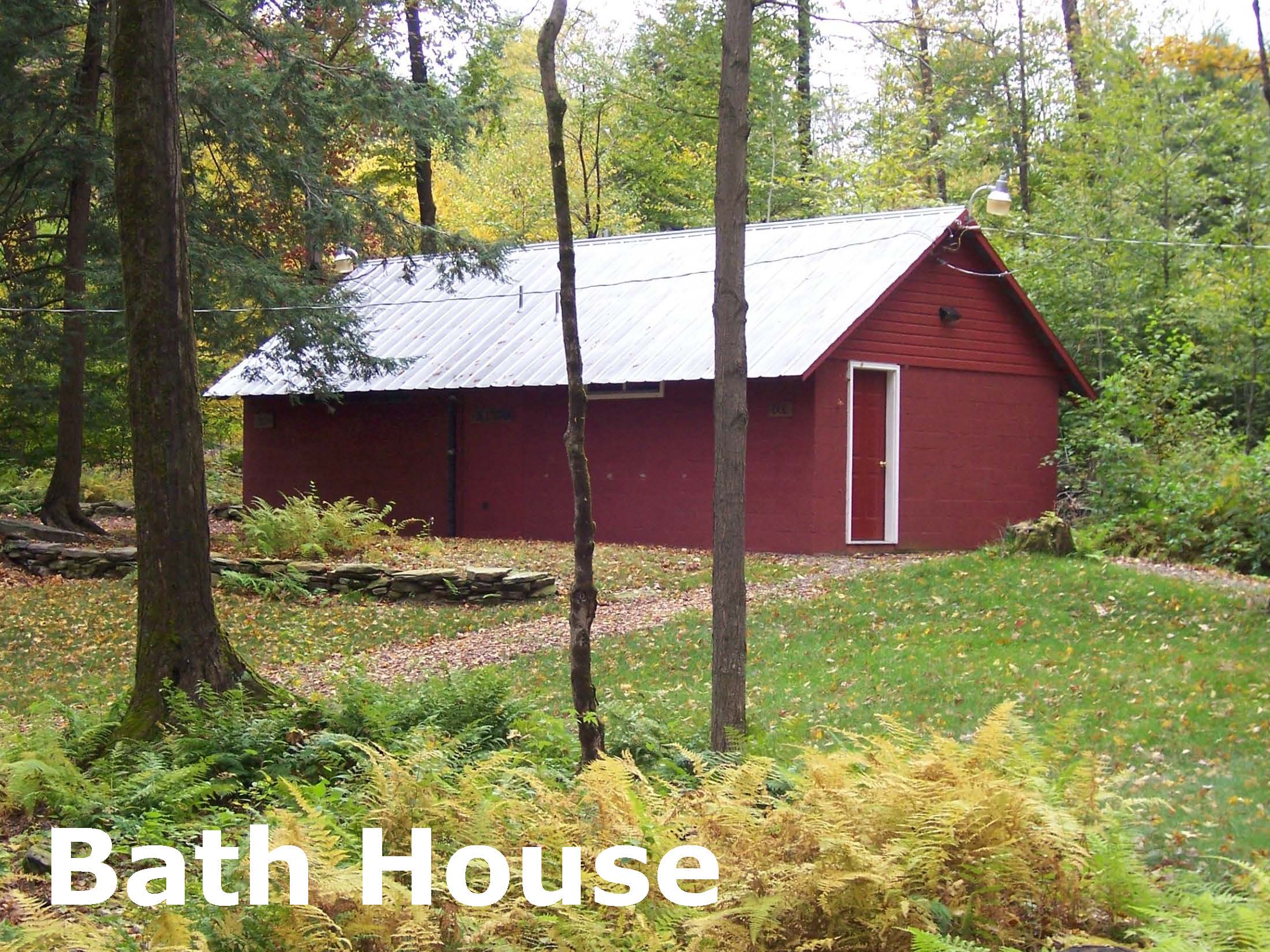 The restrooms with toilets and showers were recently remodeled and winterized and are available for use by those in tents and cabins.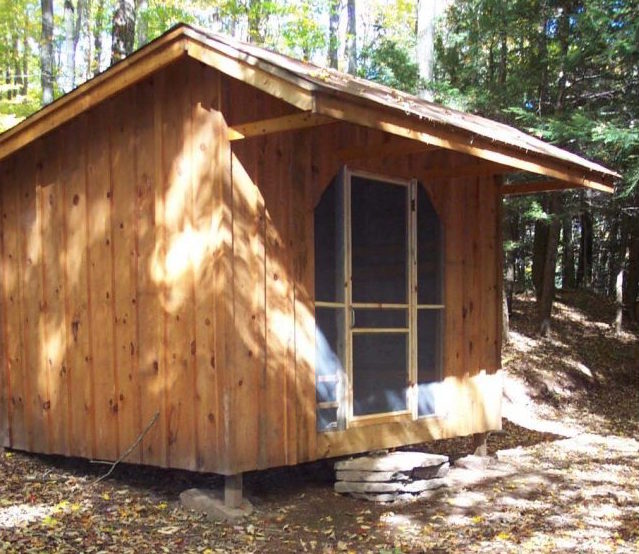 The lean-to sleeps eight and is located in the forest near the high bridge waterfall, about ½ miles from the Camp Center. It does not have restroom facilities.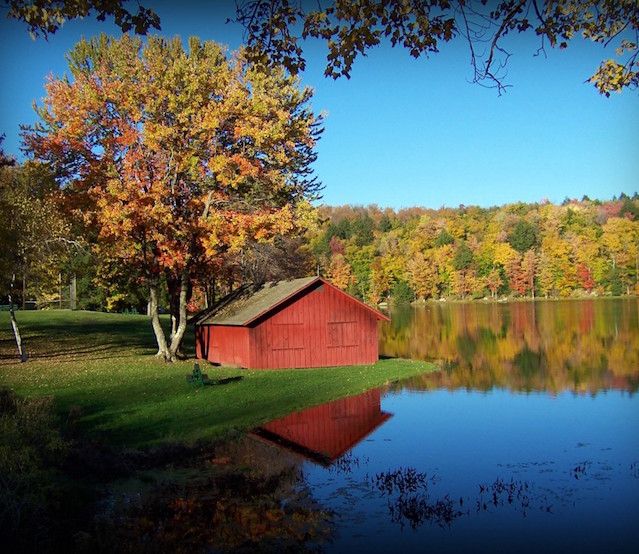 The boat house, on the shore of Timberledge Lake, is used for craft.
PROGRAM FACILITIES

Lake, ponds and waterfall
Swimming, fishing, kayaking, boating and canoeing
Ballfield, basketball and volleyball courts
Climbing wall and climbing ledges
Rifle and archery ranges
Mountain Biking
Five overnight campsites

Hiking Trails: There are three groomed miles of marked hiking, mountain biking, and cross-country skiing trails at Camp Timberledge.  Download our "Trail Map".

Animals: Timberledge Lake is stocked with pickerel, bass, bluegills, catfish. Wildlife — beaver, deer, raccoons, squirrels and birds, including geese and ducks — are often witnessed on the grounds. Download our "Must See Animals" List.